Question about "Apply Rules"
The DT3 manual says this:
Does this mean that if I choose "Apply Rules" then for the selected items both "Search in" and Boolean fields are ignored? Or that only the "Search In" items are ignored?
Let's use this Smart Rule as an example: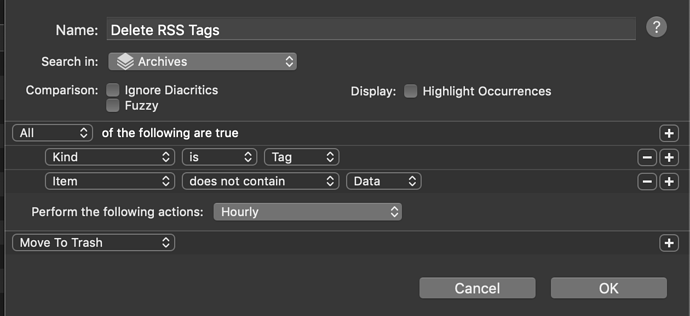 If I select items and choose to Apply this rule, will the rule act if the items selected are not in "Archives"?