I've been having trouble with DT Pro 2.0 displaying incorrect values when it previews an Excel file. These are not even formula values, they are just plain numbers in a column.
Take a look at this screen shot: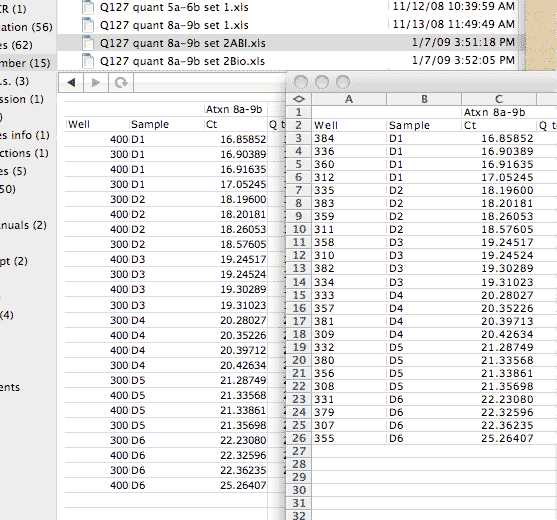 You are looking at an Excel sheet open on top of the DT Pro 2 window.
Take a look at the column "Well"
Not the same

It seems to be pretty random as to what DT gets wrong but Column 1 seems to be where the problem is. I haven't studied it extensively to try to track it down though.
Thing is it would be very helpful if DT Pro could preview Excel files so I could look up a value quickly and easily. Thing is it needs to be absolutely accurate in its display or it has no value.