I sync the same database in three devices. Two Mac. I have to approach the same file at home and in the office. So, I indexed my files in dropbox and synced them between two Macs.
In order not to duplicate the files in the Devonthink database. I sync database via sync location of dropbox without sync content of indexed files.
But the item link of the same files was different in the two Macs.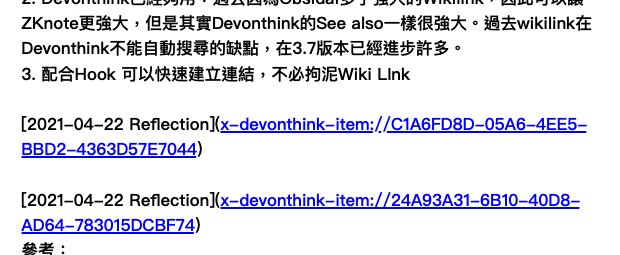 Is anyone know how to fix it?