When I use my Copy Selection Hotkey to copy selection from Chiswick News - http://www.chiswickw4.com - the selection arrives in Sorter in a 'box', per screenshot example.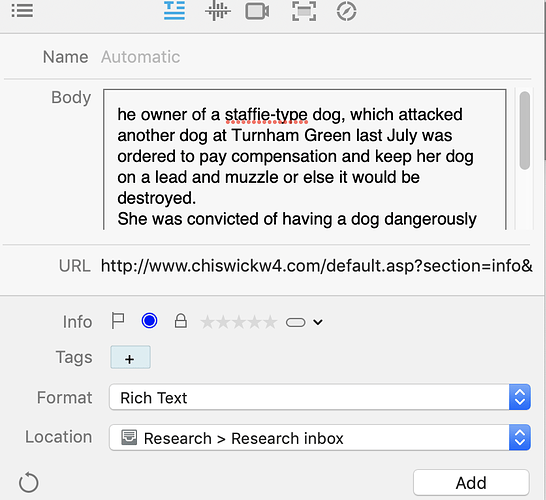 After I add the selection to my database, I do Shift-Cmd-T to convert the selection to plain text.
Tthe next time I use Sorter via Take Note Hotkey and type some text into the Body field, the 'box' re-appears.
. Deleting the entry to start over doesn't make any difference. The only way I have found so far to ensure that doesn't happen is to quit DT3 and relaunch.