When I use the Share button on a webarchive, DTTG always seems to share the webarchive file, not the URL link, but for a webarchive that's what I usually want to share (e.g. to the Notes app). Here some screenshots to illustrate this:
First the Share selection panel:
And here what Notes receives: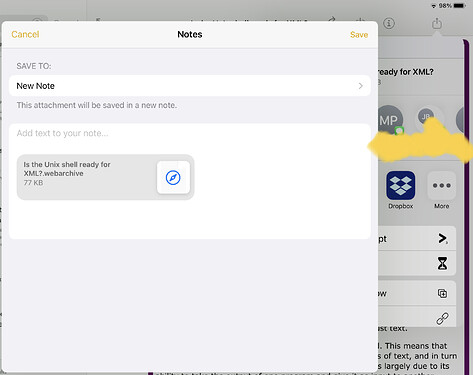 How can I instead get the URL shared out?