I think I really broke it this time

I have a smart rule that tidies my desktop. Works great. Take all desktop docs, move them to this group in desktop.
I forgot that finder aliases, and everything within them, are indexed in DT…
Setting up a new machine I made aliases of both machines Applications, ~/Library/Prefs, ~/Library/App Support, and user home folders and put them on the desktop. (So I could quickly drag and drop from these folders as needed.
So devonthink has now tried to move everything in these folders into this Tidy Desktop group, a dozen times…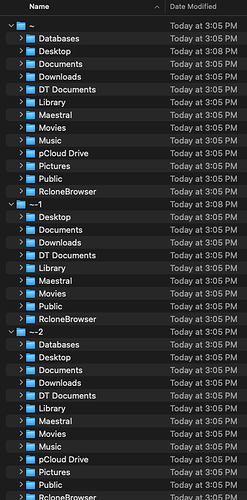 The DT database still opens, but everything I've tried to do with these groups causes DT to beach ball and I force quit after 10 mins. I just want to delete/stop indexing them.
I've disabled the smart rule to stop the bleeding. What would you recommend to do next?
EDIT: I see in other threads a recommendation to Trash "Only in Database". So that's what I'm trying, but it beachballs immediately upon offering the pop-up. And I can't make the popup go away by clicking, I'm not sure it's registering my "Only in Database" click